News
Mela Solutions Ltd is pleased to announce the recent merger with Critical Care Audit Ltd in September 2021. One of Mela Solutions' long-term goals is to expand further into the intensive care data management space and working together with Critical Care will help us to achieve those goals.
Mela Solutions was started in 1995 with the aim of transforming healthcare in the UK, by developing cost-effective systems specialised to individual departments. We operate both in the UK and internationally and currently supply products for a variety of teams ranging from Intensive Care to Paediatrics.
Critical Care Audit Ltd was founded in 1996 after the conclusion of the UK APACHE III study involving Units across Scotland and in the then South West Thames Regional Health Authority. Since then, it has been supporting audit of Critical Care with its Ward Watcher software in Scotland, under the auspices of the Scottish Intensive Care Society Audit Group (SICSAG) and in Wales, Northern Ireland and England under the auspices of the Intensive Care National Audit and Research Centre (ICNARC).
The consolidation of both businesses will provide seamless software upgrades that will include:
A new web-based system with intuitive, responsive UI

Integration with PAS, CIS and additional clinical systems

Artificial intelligence and machine learning features

Continued access to dedicated support channels
CEO, Cristina Willans, stated "We are excited to join forces with Ward Watcher as this will enable us to accelerate the delivery of the new clinical management systems we have in the development pipeline."
We would like to thank our customers for your continued support. We will be reaching out to our customers with detailed guidance on training and upgrades. 
Leading the Way in Supporting Your Specialist Team
Built precisely for specialised units, our products have the tools to simplify running your department by aiding the collection and analysis of your data.
Whether you're a doctor, nurse or data clerk, our systems have the ability to make your job easier. Innovative Solutions
Our group of experienced developers create advanced systems that can be modified every step of the way, giving you more time for what's important – the patient.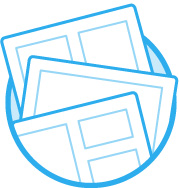 Expert Training
We make sure that everything is up and running so that you're ready to start getting the most out of your data, as soon as possible.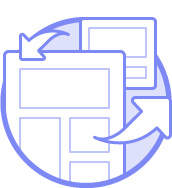 Reliable & Outstanding Support
Our friendly Support team are always available to give a helping hand if you have any queries about the systems.
The new system includes a completely redesigned interface, improved usability and accessibility, easy to use customisations sections together with new access management.
Thank you very much to the team, Mela are definitely leading the field and I mean it.
The staff at Mela are always very helpful on the end of the phone and respond quickly to any issues.
8 Reasons why...
We ensure that your team have the ability to fully master the system and are capable of using all its features by including two on-site training sessions with the original purchase.
Mela also offer Online Training, In-Office Training and Online Video Training to get everyone up to speed.
8 Reasons why...
Our group of skilled technical support engineers can be easily contacted via Telephone or Email if you have any trouble at all, alternatively you can click here to be taken to Mela's
Frequently Asked Questions
.
8 Reasons why...
Areas in each of systems that give you the ability to edit fields to speed up your data entry and to customise the system depending on what data you wish to collect.
8 Reasons why...
Browser-based system that can be accessed from anywhere within the Trust with or without internet connection.
8 Reasons why...
Our team of developers are continually refining the systems to ensure that everything is as easy-to-use and as beneficial for the users including additional features and reports.
8 Reasons why...
Data can be exported directly from your databases to the appropriate National Dataset, such as ICNARC, providing them with important information and helping your team provide a higher quality service.
8 Reasons why...
The systems can draw information from the database to produce a number of reports allowing you to make real use of your data, track your activity and save you time by eradicating the need to manually write out information.
8 Reasons why...
The databases' modernised and intuitive design allows you to navigate effortlessly through the pages.
Browser-based systems
Our systems have been designed for mobile data collection – the data is recorded using iPads, tablets or any PC from anywhere within the Trust.
Arrange an online demo today to find out why so many Doctors and Nurses throughout Europe rely and trust our products.