Leading the Way in Supporting Your Specialist Team
Built precisely for specialised units, our products have the tools to simplify running your department by aiding the collection and analysis of your data.
Whether you're a doctor, nurse or data clerk, our systems have the ability to make your job easier. Innovative Solutions
Our group of experienced developers create advanced systems that can be modified every step of the way, giving you more time for what's important – the patient.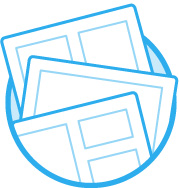 Expert Training
We make sure that everything is up and running so that you're ready to start getting the most out of your data, as soon as possible.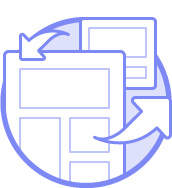 Reliable & Outstanding Support
Our friendly Support team are always available to give a helping hand if you have any queries about the systems.
We have been using the MedICUs database for over 13 years and can't fault it.
Thank you very much to the team, Mela are definitely leading the field and I mean it.
The staff at Mela are always very helpful on the end of the phone and respond quickly to any issues.
8 Reasons why...
We ensure that your team have the ability to fully master the system and are capable of using all its features by including two on-site training sessions with the original purchase.
Mela also offer Online Training, In-Office Training and Online Video Training to get everyone up to speed.
8 Reasons why...
Our group of skilled technical support engineers can be easily contacted via Telephone or Email if you have any trouble at all, alternatively you can click here to be taken to Mela's
Frequently Asked Questions
.
8 Reasons why...
Areas in each of systems that give you the ability to edit fields to speed up your data entry and to customise the system depending on what data you wish to collect.
8 Reasons why...
The database can now be accessed via the Web App. All that's needed is connection to an internet browser meaning data entry can be carried out easily on the go and directly at the patient bedside.
8 Reasons why...
Our team of developers are continually refining the systems to ensure that everything is as easy-to-use and as beneficial for the users including additional features and reports.
8 Reasons why...
Data can be exported directly from your databases to the appropriate National Dataset, such as ICNARC, providing them with important information and helping your team provide a higher quality service.
8 Reasons why...
The systems can draw information from the database to produce a number of reports allowing you to make real use of your data, track your activity and save you time by eradicating the need to manually write out information.
8 Reasons why...
The databases' modernised and intuitive design allows you to navigate effortlessly through the pages.
Web-browser systems
Our systems have been designed for mobile data collection – the data is recorded using iPads, tablets or any PC from anywhere within the Trust.
Arrange an online demo today to find out why so many Doctors and Nurses throughout Europe rely and trust our products.